Best Cheese of MAY
SILVER MEDAIL AT BELGIUM CASEUS AWARD 2008
May will be the month of fresh cheeses
Cheeses buffet "Cheese party's"
Best cheeses of the month...the list of our other cheeses and the French AOC ...
Mild Cheese
Our cheeses : Belgian Farmer Brie, and with herbs,
Le Villée ,
crottins de chèvre ou de brebis
Other cheeses : Mozzarella buffala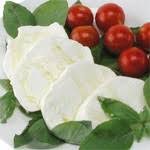 , Brocciu passu (Corsica) ripened , Greek Feta
Semi Strong Cheese
Our cheeses : panier cendré , rouleau cendré , ripened goat crottins
Other cheeses : Pélardon fermier , cabécous , figuettes , Crottin de Chavignol , Taupinette , Saint Marcellin ,
the Lavort auvergnat ...
Strong Cheese
Our cheeses : Herve fermier , Lathuy , Campenaire ,
Brique de Flandre ,
, Pom'Calva .
Other cheeses : Langres , Epoisses de Bourgogne , Salers ...
Sharp Cheese
Our cheeses : Moellon "Beloeil" , Pavé Montois ...
and a cheese
Other cheeses : Boulette d'avesnes ,Vieux Lille ...
Madame, Monsieur , cher client ,Madam, Sir, dear customer,
Si vous ne souhaitez plus recevoir cette page d'information sur « Les bons Fromages du Mois » , renvoyer moi ce courriel en indiquant dans l'objet : SUPPRIMER.
If you do not wish to receive any more this " list advice ", to send back I this e-mail by indicating in the object: UNSUBSCRIBE.
Gastronomiquement vôtre … Yours Gastronomiquement …